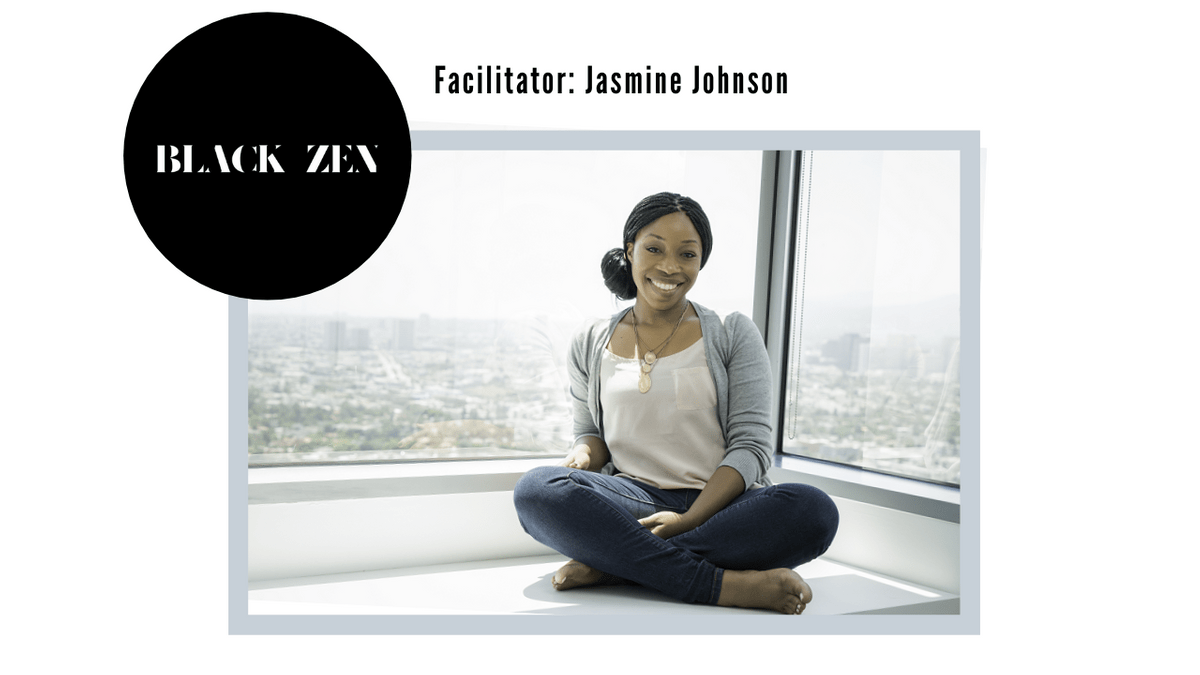 ABOUT THE FACILITATOR
Jasmine Johnson is the Co-founder of Black Zen and has been an active meditator for over a decade. She received training from UCLA's Meditation and Research Center and has incorporated her training and personal meditation studies into Black Zen's editorials, weekly podcast and event programming.

To date she has worked with LA County EMT students, trained 600+ first year teachers in New York City schools, and has partnered with community centers and other organizations to conduct guided meditation sessions that help participants manage daily stress, anxiety and overcome trauma.
*BZ is dedicated to making meditation accessible. If session fees are cost prohibitive, reach out to us at info@blackzen.co for sliding scale payment arrangements.